Deliver a finished product with unrivaled service that, together, exceeds every customer's expectation!

At Renu Painting, Inc., we aim to shake things up in the painting industry. We are driven by our passion to bring white collar professionalism to a blue collar industry.

With all the tech jobs created in the past twenty years, people do not possess trade skills, which makes having those skills, that much more valuable.

We want to help members who join our team to build a career they can be proud of and compensated well for. A career that is driven by strong values that helps others while being appreciated for the work the perform.

This company is growing fast and you can be a part of disrupting an industry that's due for some big changes.

We want to deliver a system to our team members that allows them to be as successful as the apply themselves. We have worked for other companies and we know what it's like sitting on the other side of the table – No clear direction or expectations which leads to feelings of frustration within our jobs. No set path for advancement. No ambitions of creating something better than what we've always done.

Renu Painting, Inc., will constantly evolve and change to make our work be more pleasant and effective. We will continue to build systems to help our team be more successful and allow them to create a future they want.
Positions to Apply for and their descriptions, duties, requirements and salary are the following >>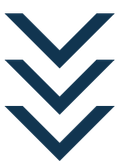 OPERATIONS MANAGER
Reports to the President
Job Summary
The Operations Manager is responsible for making sure the field operation is running as well as it possibly can, with a smooth efficient service that meets the expectations and needs of our customers. The operations manager has a broad role, including monitoring and analyzing the current system of production to ensure its effectiveness and improving on this system if necessary. The O.M. must do a lot of collaborating with other team members, including interacting with crew foreman's, paint reps., home owners, builders and general contractors. Findings of importance need to be reported to the President.
Job Duties
Daily project inspections.
Manage crew foremen.

Complete project packet prior to initiating each project and hand it off to specified crew foreman. Have crew foreman read the detailed scope of work back to O.M. to ensure their understanding and answer any questions prior to starting project.
Go over "Tools Checklist" prior to starting project.

Creating and Managing quality assurance programs.
Researching new technologies and alternative methods of efficiency. (i.e. materials, tools, software etc.)
Setting and reviewing budgets and managing cost.
Purchasing materials, planning inventory & the proper distribution to crews.
Cater to customers concerns. Maintain the highest levels of Customer Satisfaction.
Requirements
Good and effective communication skills.
Good analytical and organizational abilities are of great importance.
Possess good leadership ability and be able to work as part of a team.
Ability to read and interpret plans and specifications.
Ability to be proactive and foresee events then react appropriately towards them.
The ability to multitask and strategize in different situations is also relevant.
Ability to work and carry out projects within a stipulated time frame or deadline.
Bachelor's degree in any management or engineering field will be an added advantage and very beneficial.
At least 5 years on-the-job experience in a similar management role.
Salary $52,000 – $62,400 / Year
CREW FOREMAN
Reports to Operations Manager
Job Summary
The Crew Foreman is the leader of each project that is assigned to him by the operations manager. He should have a positive attitude and address his crew in a positive manner. His duties consist of discussing requirements with clients, assigning tasks, making sure work exceeds or meets customers standards, inspecting surfaces to be painted, supervising the painting process, and maintaining records. The C.F. is also responsible for teaching his crew members.
Job Duties
Manage projects and painters in such a way that labor hours & material budgets are met.

Measured by tracking total labor hours and materials purchased for project.

The primary purpose that a crew leader has is to maintain a high customer satisfaction.

Measured by customer satisfaction survey "Likert Scale Ranking".

Company policies and procedures are followed.

Measured by completing 100% of Project Packet. Tracking sheets, checklists, daily check ins,
Measured by following the policies and procedures created by management.

YOU WILL BE ETHICAL – You will not lie, cheat, or steal.
Requirements
High School Diploma
Drivers License
Must be able to pass background check
Must be able to pass DOT physical exam and drug screen
Painting 3 Years
Attributes
Excellent communication skills
Systematic approach to painting
Ownership mentality
Coaching methods: Training and delegating effectively
Able to learn new methods, technology & systems to be more efficient
Salary $18 to $25 / hour
JOURNEYMAN PAINTER
Reports to the Crew Foreman
Job Summary
Receives work orders from crew foreman and carries out to professional standards. A journeyman painter needs to understand all facets of painting. They understand how to mix, thin and apply a variety of materials and can learn and use new materials effectively by reading, researching and using their own experience as a guide.
Job Qualifications
Must have all knowledge, skills and abilities in the following areas:

Proficient with all forms of prepping; caulking, putty, masking etc.
Proficient with brush (cut in) & roller.
Proficient with airless sprayer. Able to spray Lacquer, Oil base, Latex and other coatings. Must know which tip sizes, pressure settings & thinning ratios are required.
Must have knowledge on materials, tools, and processes involved with basic painting techniques and knowledge of paint qualities
Must be able to identify the relationship to materials to be painted and the technique, mixture, and number of coatings required.
Identify and mix paint and coatings as required.
Know the proper use and techniques (stroke types) required per the paint/coating used and the item being painted or coated.
Must be able to work at heights and off ladders and scaffolds safely.

Cater to customers concerns. Maintain the highest levels of Customer Satisfaction.
If You Do Not Meet All of These Requirements, Please Apply for the Apprentice Painters Position
Requirements
Ability to work and carry out projects within a stipulated time frame or deadline.
High school diploma/GED preferred
3+ years' residential or commercial painting experience required
Reliable transportation and clean driving record
Excellent communication and team-building skills
Salary: $12 to $18 /hour
APPRENTICE PAINTER
Reports to the Crew Foreman
Job Summary
Receives work orders from crew foreman and carries out to professional standards. Maintains a positive attitude and seeks to learn everyday while on the job.
Assists journeymen painters in being more efficient.
Job Duties
Must listen to and carry out orders from crew foremen.
Willing to learn everyday and adapt to new style of painting.
Proficient using caulk, putty, spackle & sanding materials.
Cater to customers concerns. Maintain the highest levels of Customer Satisfaction.
Requirements
Ability to work and carry out projects within a stipulated time frame or deadline.
High school diploma/GED preferred
1+ years' residential or commercial painting experience required
Reliable transportation and clean driving record
Excellent communication and team-building skills
Salary: $9 to $12/hour