Office Painting Services
Amarillo's Commercial Painting Contractors You Can Trust
RENU PAINTING IS AMARILLO'S PREFERRED COMMERCIAL PAINTING COMPANY.
We have the tools, experience, and attention to detail that businesses need when it comes to painting their office. Whether you need help selecting office paint colors, interior painting services, exterior painting services, or all of the above, we are the local painting contractors that will provide you with the results you're looking for at a price that you can easily afford. Receive a free estimate today to get started.

OFFICE PAINTING SERVICES IN AMARILLO
As a business owner, it's important to put your best foot forward at all times for your customers. You would be amazed at how much weight is carried by the first impression a customer has when entering your place of business. If your building's paint is outdated, chipped, or creates a dark, dingy environment, chances are your customers will assume you don't take pride in your work seeing as you've let the aesthetics of your building fall by the wayside. However, if you work with a local commercial painting company like Renu Painting in Amarillo, we can help transform your office to reflect you and your business in a professional and aesthetically pleasing way. Here are a few of the office painting services we offer to business owners like yourself in Amarillo: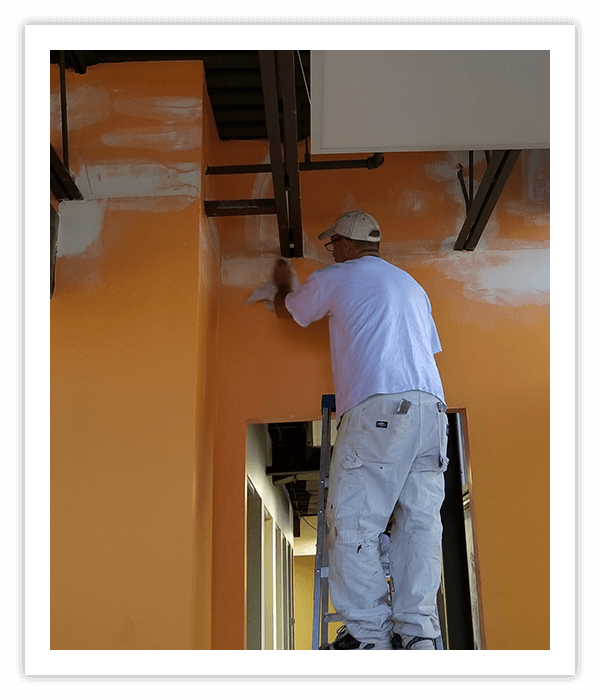 Why Trust Our Local Painting Contractors In Amarillo?
As business owners ourselves, we know how important it is to make a great first impression on your customers. That's why we offer interior painting services and exterior painting services to ensure your building looks its best inside and out. We work with the best brands in the industry to provide you with high-quality, long-lasting paint that matches your business' brand. Here are a few reasons why so many businesses in Amarillo hire our professional painters at Renu Painting when they need office painting services:
15+ years of experience
Top Rated Local® Painting Contractor in Amarillo
3-Year Iron Clad Warranty
Locally-Owned and Operated
100% Satisfaction Guarantee
And Much More!
Whether you're wanting to update your office wall colors, get a fresh coat of paint on the exterior of your building, or you're wanting to completely update all of the paint inside and outside of your building, our commercial painting company can do it all. Request a free estimate to get started, and our professional painters in Amarillo will take care of the rest.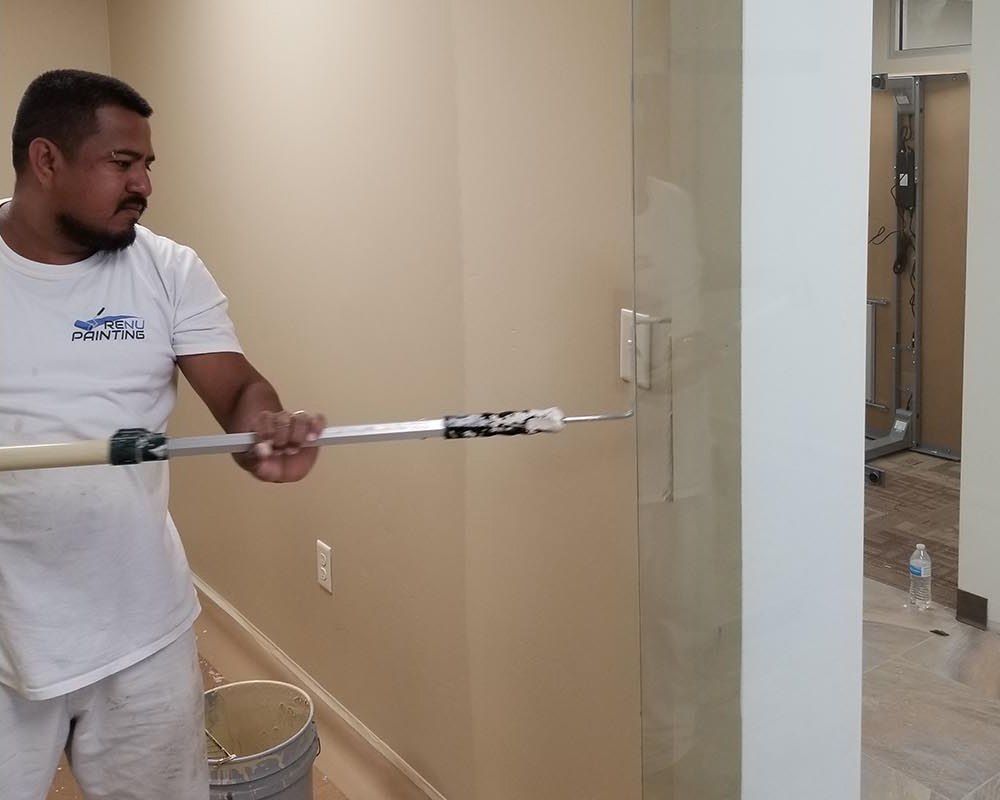 Our Office Painting Process
When you decide it's time to paint your office, lean on our professional painters for the job. We have more than 15 years of experience and have our office painting process down to a science. We understand that while you want to make improvements to elevate the look and feel of your business, you still need to be able to operate out of it during the painting process. Not to worry, we are here to work with you, your budget, and your timeline to provide you with exceptional office painting services that won't interrupt your day-to-day operations. Here is what our process looks like:
When you request an estimate from us, a member of our staff will contact you to talk through the details of your project.
Once we have an understanding of your needs and expectations, we will provide you with a free estimate so you know exactly what to expect.
From there, we will help you select your office paint colors to ensure your brand is represented.
Next, our professional painters will prepare the area(s) in your office that will be painted, keeping it clean and orderly so you can keep your business running smoothly.
Finally, we will paint your office with the colors you selected and clean the area(s) when we are finished, leaving your office looking far better than when we arrived.
We take great pride in our work, and we don't consider a project complete until we know you are 100% satisfied with the results. When you hire our commercial painting company in Amarillo, you can have peace of mind that our team will go the extra mile to ensure everything is up to your standards and will stand the test of time. For more information about our office painting services, prices, our process, and more, please contact us today. We are more than happy to answer any questions you may have.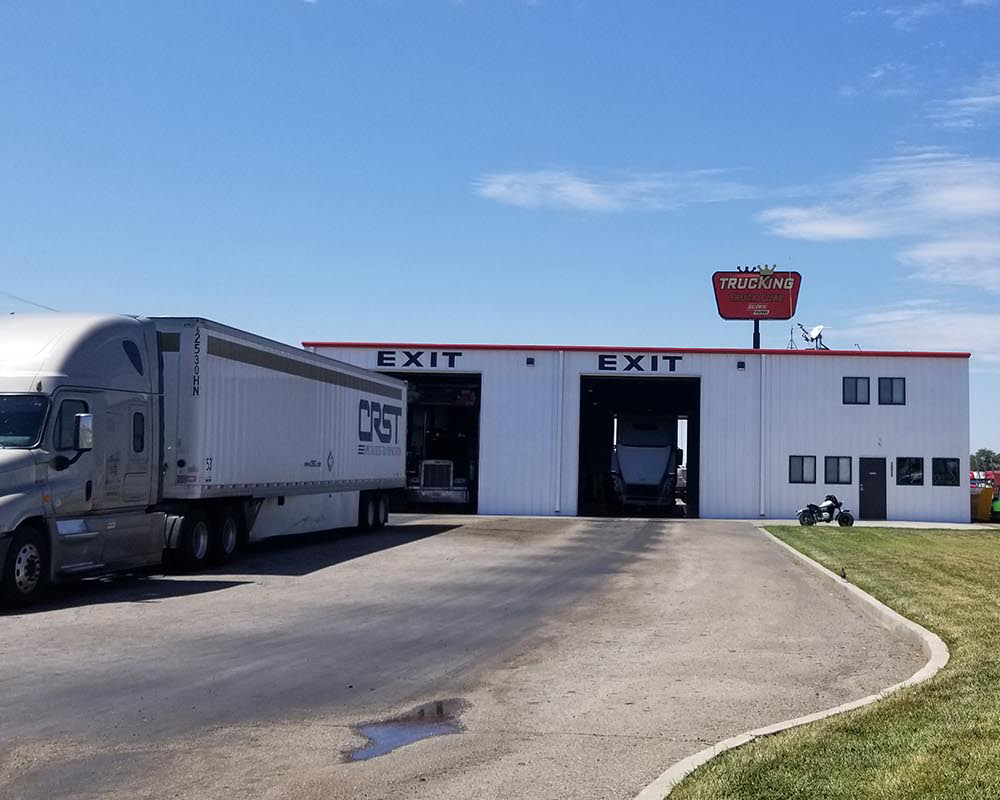 Whether your commercial building's paint is old and chipped, or you're just wanting the paint on your building to better reflect your business and your brand, our Renu Painting team in Amarillo is here to help. Just let us know what office painting services you want, and we will take care of the rest to transform your space. Contact us today for more information, and request your free estimate to get started.
CONTACT RENU PAINTING IN AMARILLO TODAY!
Our professional painters at Renu Painting are here to help your education center come to life! For additional information, or to learn more about our painting services, get in touch with us today!