Custom Cabinet Staining and Painting
The Best Painting Company in Amarillo
CREATE WORKS OF ART WITH CUSTOM CABINET STAINING AND PAINTING
Amarillo's Top Rated Local® Painting Contractor, Renu Painting, creates works of art through custom cabinet staining and painting. Staining or painting your cabinets will have them looking new and will spruce up your space easily. Enhance your bathroom, kitchen, and garage cabinets with cost-effective custom cabinet staining and painting by Renu Painting. Contact us today for a free estimate!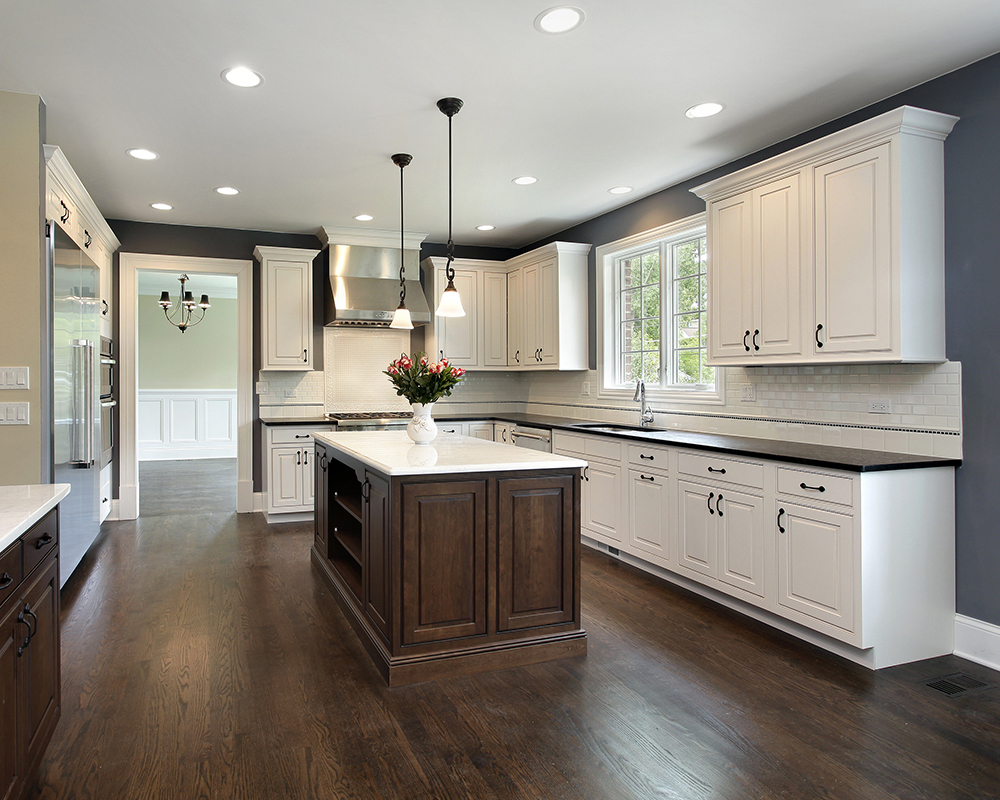 Perhaps there is no better way to increase the value of your home than by investing in custom cabinet painting or staining. A new coat of paint or stain will make your cabinets look brand new, will prevent wear and tear, and make them easy to maintain. You can make your kitchen or bathroom appear bigger and brighter and highlight the decor in both rooms with a custom cabinet stain or paint. Renu Painting is Amarillo's best painting company. We offer residential custom cabinet painting and staining to your specifications. Below, we'll explain the benefits to having your cabinets custom painted or stained.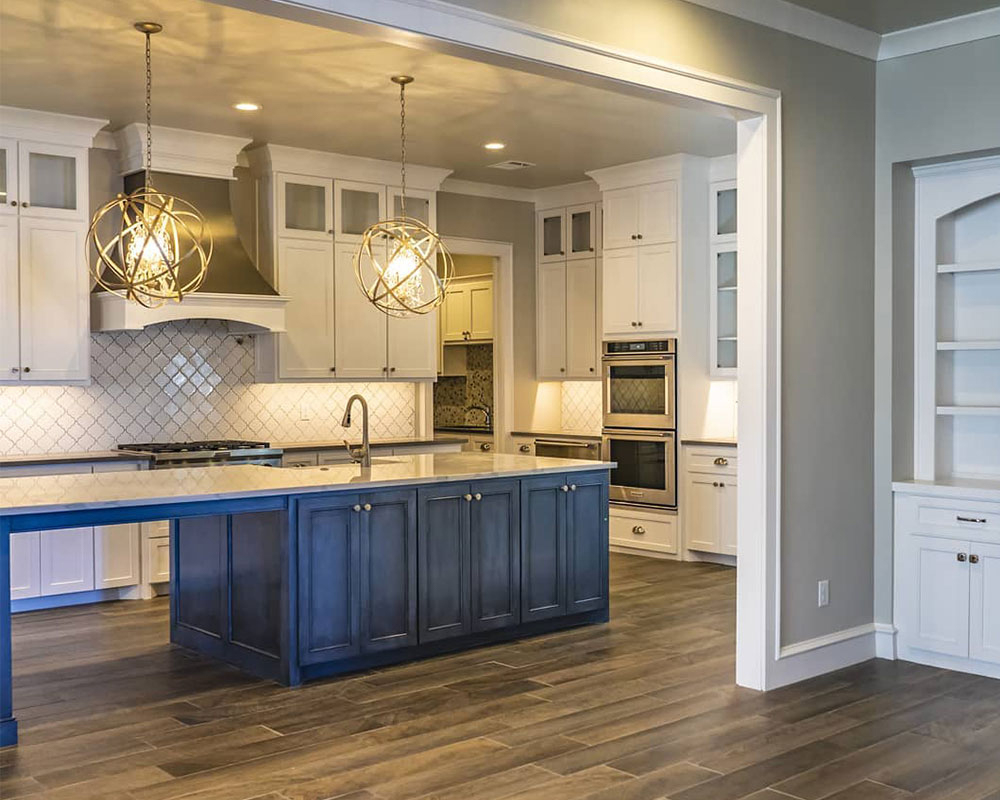 BENEFITS OF CUSTOM CABINET STAINING AND PAINTING
Adds value and aesthetics to your home. Custom cabinet staining and painting adds value to your home and is a much more affordable (and less of a hassle) option rather than replacing your cabinets. In fact, according to Remodeling Magazine's 2018 Cost vs. Value Report, your return on investment to the value of your home is about 81 percent simply by adding a coat of paint or stain. With custom painting and staining, you can customize the color, texture, and overall appearance and make your cabinets look much nicer than with a simple, plain cabinet.
Protects your cabinets from wear and tear, the elements, dirt, and water. Cabinets, being made of wood, are very susceptible to the environment. Water, air, dirt, and pollutants can cause damage overtime, leading to a cabinet replacement sooner rather than later. Furthermore, plain wood is more attractive to insects who eat wood to survive. When you coat your cabinets with a paint or stain, these insects are much less likely to attack your cabinets. Plus, you'll have one more barrier between your cabinets and the dirt and oil on messy hands.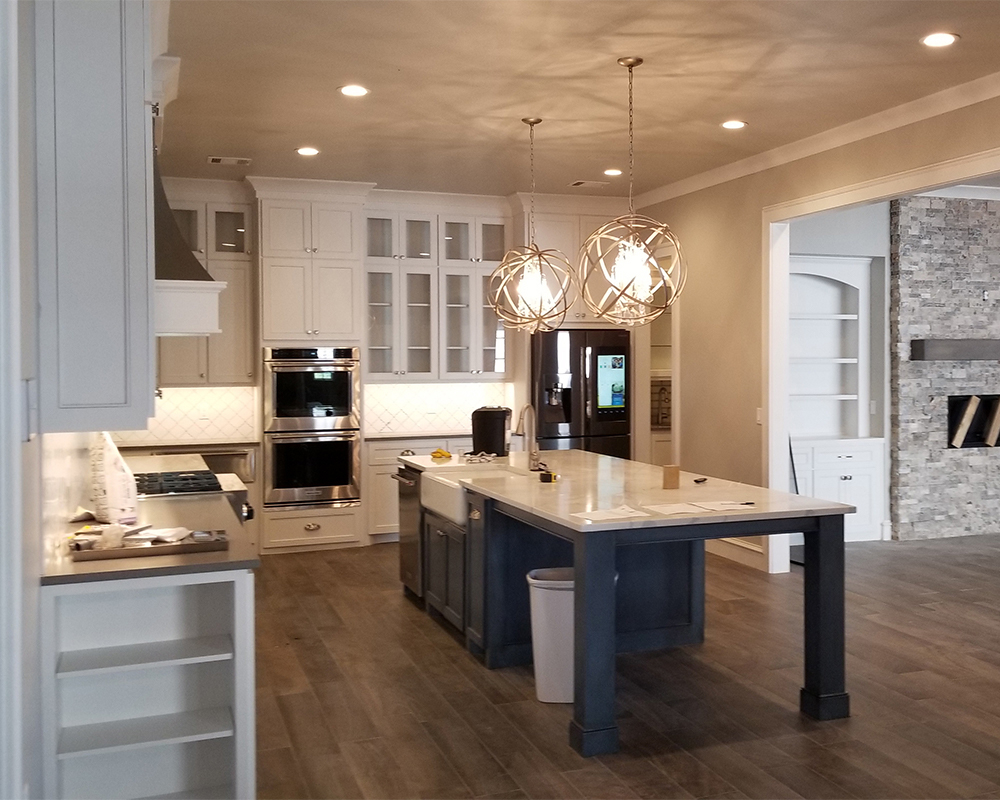 Little maintenance. Painted cabinets or stained cabinets are easy to maintain. They are easy to clean, requiring simple soap and water to wipe them down. They hide dust and dirt, which is important when you have a house full of kids and pets. Once you paint or stain your cabinets, odds are you won't have to again for a good decade or more.
Renu Painting is Amarillo's Top Rated Local® Painting Contractor. We specialize in residential custom cabinet staining and painting to make your home a place you look forward to coming home to. Our mission is to exceed your expectations by giving you the best commercial and residential interior and exterior painting job imaginable. We take pride in doing a good job and desire our customers to be 110 percent satisfied with the residential painting services we offer
Paint has come a long way in recent years. Paint now goes on much smoother and is even more durable than before. Renu Painting in Amarillo invests in continual education to stay abreast of the latest changes in painting technology. When you hire Renu Painting for all your residential and commercial painting services, including custom cabinet staining and painting, you're getting the best. We offer a 100% satisfaction guarantee as well as a three-year warranty on all of our painting services.