Update Your Home With Exterior Paint
Have you ever heard to never judge a book by its cover? Unfortunately, we all judge, which is why it's super important to keep the exterior of your home updated. A fresh coat of exterior paint can do wonders for your home, your pride, and your neighbor's envy. Don't be the house on the street with old paint. Contact Renu Painting today and get your home exterior painting project scheduled.
Available Exterior Services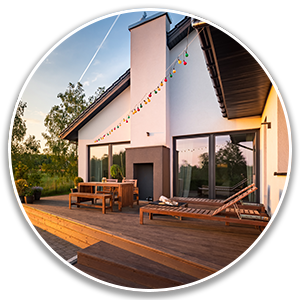 Why Choose Renu Painting
3-Year Iron-Clad Warranty
15-Plus Years of Experience
100% Satisfaction Guaranteed
Locally Owned and Operated
Unprecedented customer experience
OUR COMPANY QUALITY PROMISE
With over 15 years of experience to bring to bear for the benefit of our clients, we are confident that we can provide the customized, personally tailored exterior painting service that our community members deserve. In fact, we love helping our neighbors create the home look they've always wanted. Our hope is that this will all be apparent during our free consultation, and we'll be able to work together to create the perfect exterior design for you.
Please feel free to call one of our representatives at any time. We can walk you through the process, our paint brands, color selection, and anything else that you may like to know. We are proud to be a part of the Texas panhandle community. One of our friendly and knowledgeable representatives is ready to answer any questions that you may have.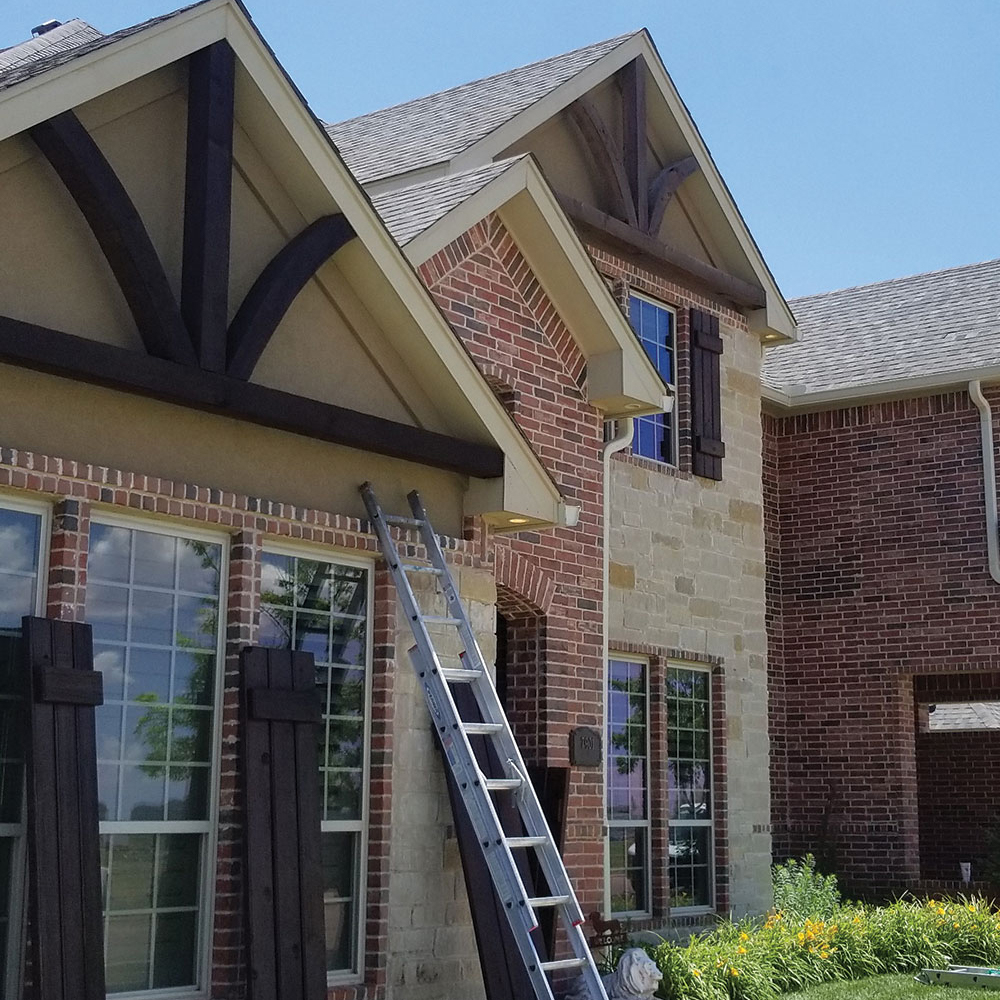 WHAT TO EXPECT FROM RENU'S EXTERIOR PAINTING SERVICES
WHAT TO EXPECT FROM RENU'S EXTERIOR PAINTING SERVICES
Give us a call - One of our friendly and knowledgeable service representatives is always happy to answer any questions that you'd like, and will get you started on the process of implementing our painting services.
In-Person Consultation - While we can offer offer quotes based off of written information, they are much more comprehensive with in in person consultation. This allows us to set the correct expectations for both the client and ourselves.
Project Quote - We know that hiring a contractor is a decision based on trust. Part of how we build that trust is by making sure our quotes are as accurate as possible. Have questions about how we arrived where we did? We'll be happy to walk you through each section of the quote.
Set Contract and Project Schedule - Our goal is customer satisfaction, and it is hard to be satisfied with a project that isn't finished on time. We have specifically tailored our service to create a minimum hassle for our customers, and meticulously plan every job so that they are finished on time.
Complete Your Project - We aren't done until you are satisfied. Notice something you want changed? Let us know! We want you to be proud to show off our finished work once we leave. And, whenever we are finished with a job, we guarantee we'll leave your home in a cleaner state than we found it.
Our aim is to distinguish ourselves from the other Amarillo exterior painting companies with that little bit extra customer service that translates into better work and a better working experience for everyone. Feel free to dive as deep into the process as you'd like with our painting contractors - we truly love what we do and are only too happy to share our expertise.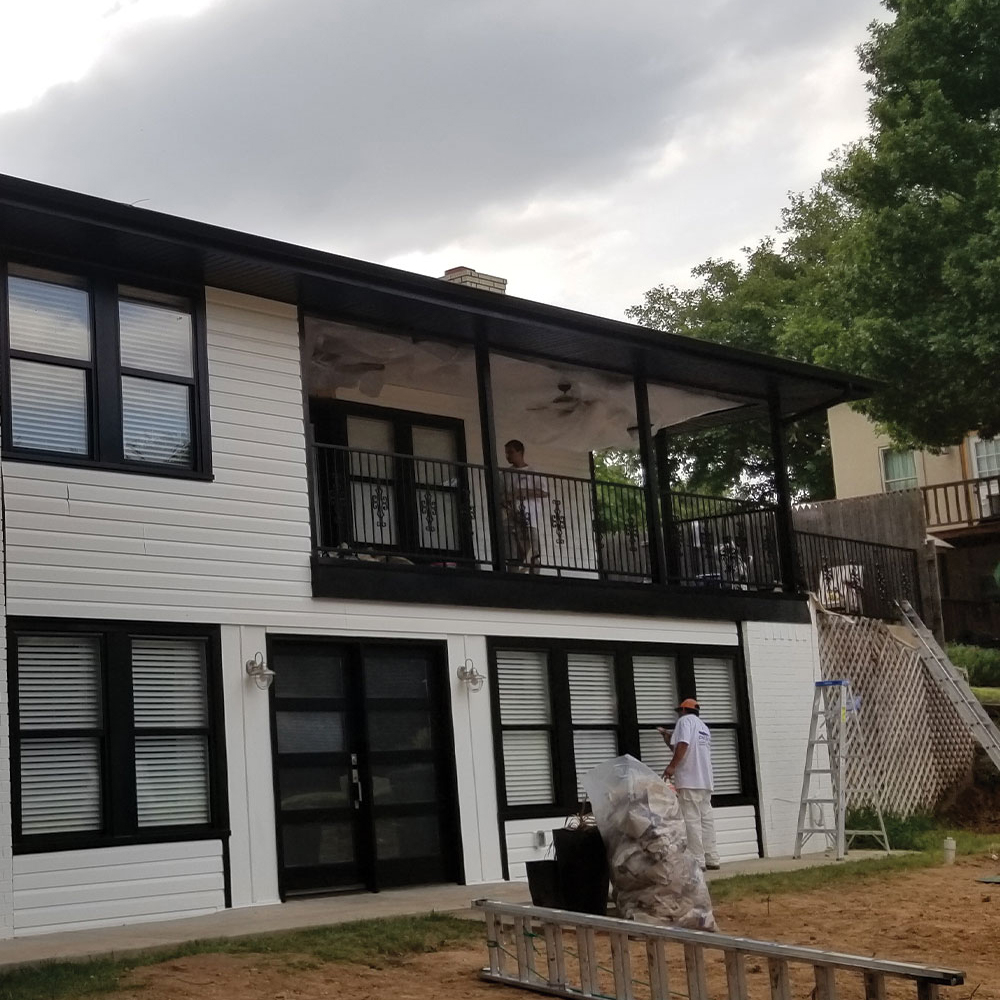 THE BENEFITS OF PAINTING THE EXTERIOR OF YOUR HOME
You may be ready to paint the exterior of your home, but you're not entirely sure on the timing. How do you know painting the exterior of your home will be the best choice, right now? Here are the benefits of updating the exterior paint on your home:
Improved Curb Appeal - While both interior and exterior paint play a role in curb appeal, a lot more people are going to see your home's exterior than its interior. And when it comes to your home's value, the quality of its exterior paint job can affect both its resale value and its resale potential. This makes repainting a lucrative potential option for people that are thinking about selling their homes./li>
Longer Siding Lifespan - Siding repairs can get expensive fast. But did you know that just repainting can add as many as one or two years to the life of your siding. Granted, this largely depends on the type of siding and paint used. A couple extra years between repairs can make a big difference on the pocket book. However, re painting is not a viable option for siding that is already damaged.
Style Your Home - A house isn't a home until you have added those personal touches, and that is just what we're here for. We'll work with you to ensure that you are getting the design you'll love. Our exterior painting contractors are happy to go over all your options.
Update your aesthetics - Everybody wants their house to look good, especially people who love to entertain. Updating your aesthetics is a great way to ensure your home is always bright and inviting.
Catch Damage Early - Oftentimes, problems with siding are not immediately noticeable by the owners. One of the more notorious ways that siding can be subtly damaged is by insect infestations. That is something that we will be able to catch, hopefully in time to save you money on repairs before the damage gets too bad.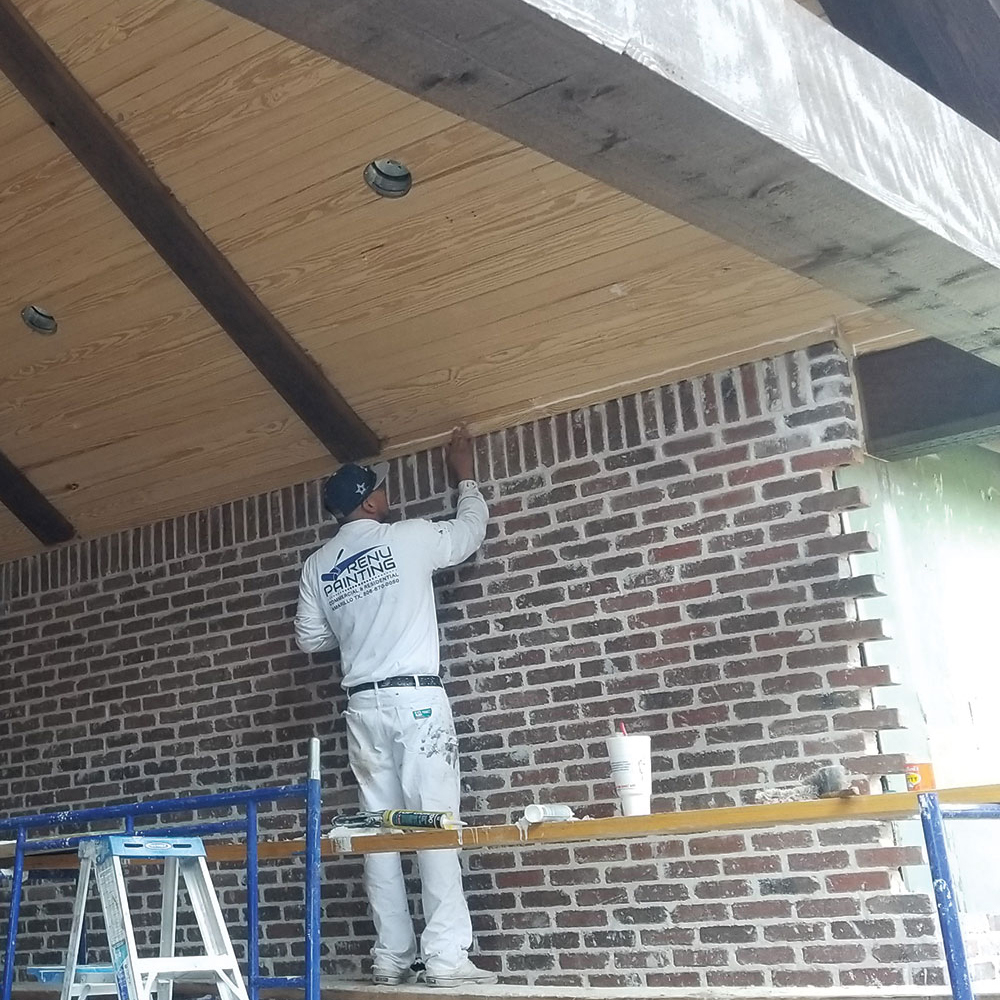 TIPS ON HIRING AN EXTERIOR PAINTING CONTRACTOR
We always want our customers to be confident in their choice of painting contractors. And because this information is so useful for contractors of any type, we thought we'd list some tips when hiring a contractor here.
Check for Licensing - Now, with the internet at our finger tips, gathering information has never been easier. Checking licensing is important for any contractor, but know that for painting, not all states require licenses. However, the EPA does. Oftentimes, contractors make this easy by posting this information directly onto their site.
Avoid Subcontractors - While there may be some exceptions, for the most part, if you end up hiring a company that subcontracts their work out, you will be getting an inferior product or service. You want your money to be the financial incentive for the boots on the ground doing the actual work. In a subcontracting situation, the only winner is the broker.
Look for Reviews - Another task that has become much easier with the internet, to check a review you really just need to know where to look. There are a few reputable review sites that you should check out first, like BBB, Google My Business, Angie's List, etc. However, it never hurts to do a little digging into the reputability of the review site itself. And, of course, if you can get personal recommendations from friends or family, you can likely trust their reviews.
Look at Previous Work - Any painting contractor worth their salt will have their work posted online. Not only does looking at pictures of previous work give you a great idea of the quality of work you'll get if you hire that contractor, but it may even give you some great design ideas as well!