We love offering our ceiling painting and staining services to the Amarillo community in order to help people transform their homes into their own personal havens. Adding a new coat of paint is a great way to make major aesthetic changes without a huge cost. But one area of a home people often neglect to think about when it comes to interior painting is the ceilings. We offer ceiling painting services in Amarillo, so here's a little bit more information about ceiling painting!
OUR AMARILLO CEILING PAINTING SERVICES
We have been in the painting industry for over 15 years, and are proud to bring that experience to our clients' benefit every time we complete a project. We are so committed to customer satisfaction that our job is not complete until the client is satisfied. Every new job completed in this way is a point of pride for us as we work to help our fellow community members create their perfect home.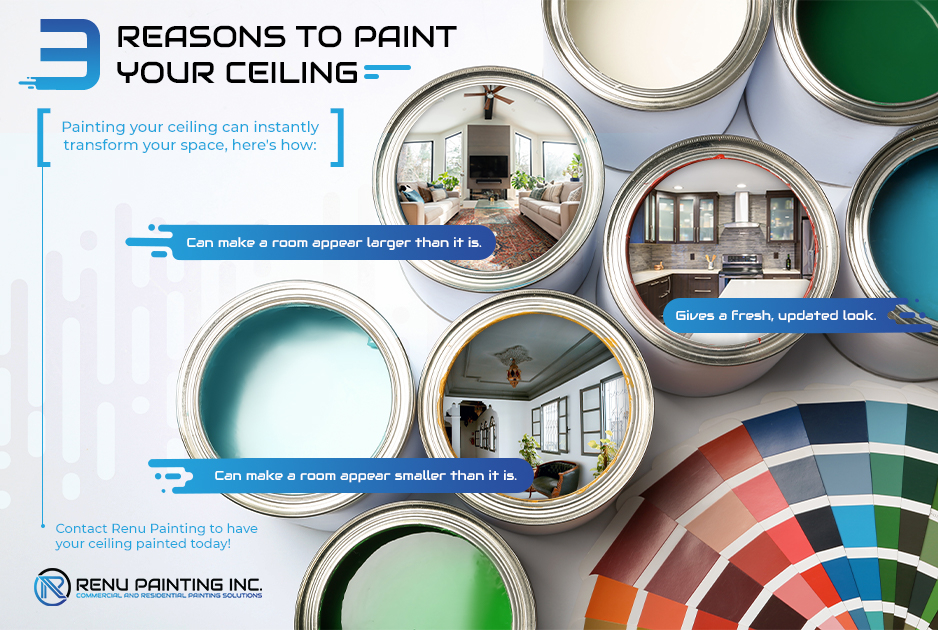 Benefits of Ceiling Painting
There are a few benefits to painting a ceiling that aren't necessarily applicable when painting other parts of the home, including:
Updated Look - Even without painting or repainting the walls in a room, a new painted ceiling will give it a fresh, updated look. Not only do you get the glossy finish of a new coat of paint, but you can add new color schemes to your room, changing the entire mood of the room.
Look Larger - By painting a ceiling a lighter color than the walls, it creates a visual effect that makes a room seem larger. This can add depth and balance to a room, especially if it's filled with the clutter of furniture and other home belongings.
Look Smaller - You can also make a room look smaller with the opposite visual effect by painting a ceiling a darker color than the walls. This has the added effect of making a room look warmer, as well as making the ceilings appear lower. This can be great for rooms with a lot more free space, where you'd like to focus more on what is in the room.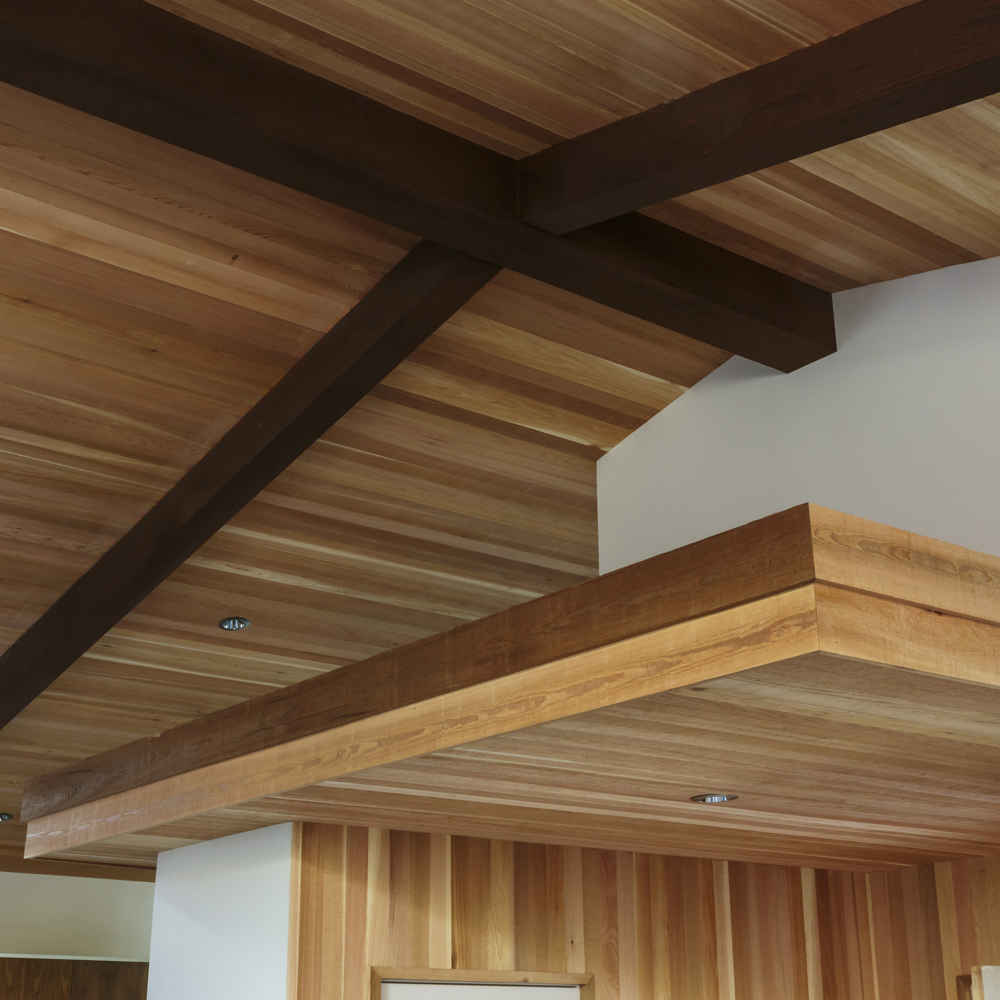 Why Choose Renu Painting To Update Your Ceiling Paint
For over 15 years, we have been helping homeowners transform the rooms in their home to match their unique style and design. You'd be surprised to see how much of a difference a fresh coat of ceiling paint makes in a space. Our expert interior painting team can help you pick out the perfect ceiling paint color to bring your vision to life. There are many reasons why we are the preferred painting contractors in Amarillo, including:
15+ years of experience
Top Rated Local® Painting Contractor in Amarillo
3-Year Iron Clad Warranty
Locally-Owned and Operated
100% Satisfaction Guarantee
And Much More!
Find out why so many homeowners in Amarillo and the surrounding areas choose our Renu Painting team for all of their interior painting projects. To get started, request a free estimate, and let our team handle the rest!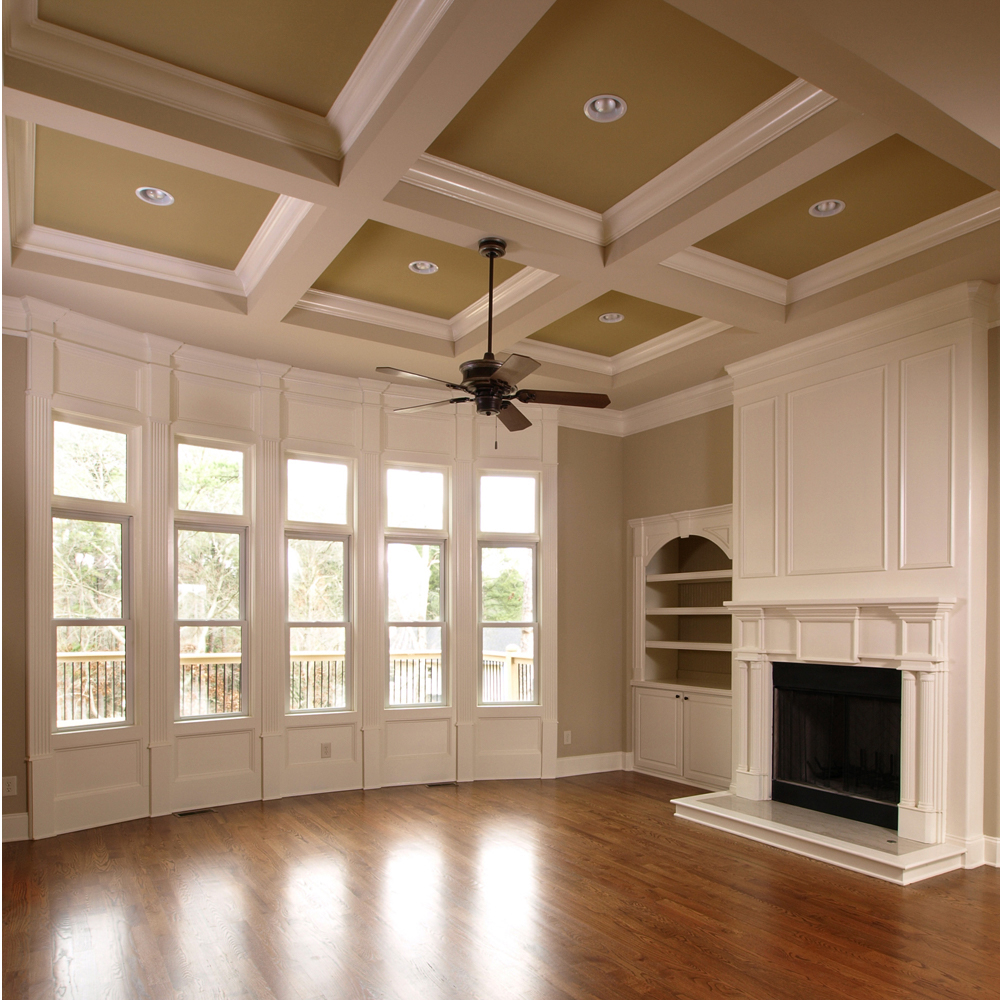 Our Process of Painting a Ceiling
Seeing as we have been providing outstanding interior painting services to homeowners for over 15 years, we have our painting process down to a science. First things first, we will provide you with a free estimate for your project. From there, we will meet with you to understand your vision for your ceilings, help you choose your ceiling paint color, and determine your budget and timeline. Once you have picked out your ceiling paint color, our team will get to work! We will prep the space to ensure all of your belongings and walls are protected, apply the paint color of your choice, and then clean up the space, leaving it looking better than we found it. The best part? Our project isn't complete until we know you are completely satisfied with our services. If you're ready to transform your space, contact us today! We are ready to help make your house feel like a home with our ceiling painting services!
Contact Renu Painting in Amarillo Today!
If you're looking for painting contractors in Amarillo that will work with you to create the look you're envisioning, we are the pros for the job! We provide free estimates, and we don't consider the project complete until you're happy with the results. From helping you pick out ceiling paint colors that will match your room perfectly to providing high-quality painting services, we do it all! Discover why so many homeowners depend on us for their interior painting projects by requesting a free estimate today! For more information about our painting services, please do not hesitate to give us a call at your earliest convenience.