A Fresh Look for Your Home
The exterior of your home is the first impression that people get. Whether the paint on the exterior of your home is weathered or you're simply ready for a fresh look, let Renu Painting help. Our extensive knowledge and years of unprecedented painting knowledge make it so that we can provide you with only the very best residential painting services. Let us help with any siding or trim painting needs that you have!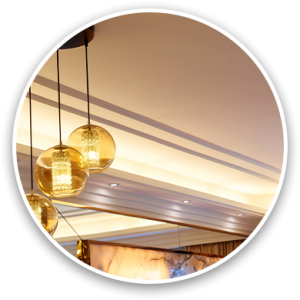 Why Hire a Pro For Your Residential Painting
Years of Experience

Access to All Supplies

Efficient Project Completion

High-Quality Craftsmanship

Beautiful Painting Results
TRIM AND SIDING PAINT SERVICES IN AMARILLO | RENU PAINTING
If you're looking to paint the siding or trim on the exterior of your home, let Renu Painting tackle the job. Contact our team today for a free estimate on the residential painting services you need.
Renu Painting has been in the painting industry for years. In that time, we have gained an extraordinary amount of knowledge that make it possible for us to yield the results each of our clients hopes for. When it comes to residential painting, few things are as important as the job done on the exterior of the home. We fully understand that, which is why we offer our high-quality painting services and expertise to the residents of Amarillo.
Painting the siding and trim of a house is a significant project to take on. While you may think that doing it yourself will save you time and money, the reality is that it's often more than the average homeowner can handle. If you're looking to have the exterior of your home painted, here are a few of the reasons that you should always opt for hiring a professional.
Experience
The primary reason that you should always choose to hire a professional is the experience that they have. This will carry over in more than one way with the experience that you have. From the customer service that they provide you with to the end results of the project, having a painter with experience is a must. Most importantly, a painter with experience is going to be able to provide you with technique and strategizing that helps ensure your project is done well.
Quality Materials & Supplies
If you're going to be completing any project on the exterior of your home, the quality of the supplies and materials that will be used are inevitably going to be a concern. Rather than opt for the standard painting supplies found at the store, let the professionals do their job with the high-quality materials and supplies that they have. Not only will this ensure that the results of your siding and trim painting are high-quality and will last, but it will guarantee that everything needed to complete a quality paint job is available.
Team of Painters
As we mentioned earlier, painting the exterior of your home is no small project. The reality is, even if you wanted to try and save money by doing it on your own, there is no way that you could get the equivalent of a team to help you complete the project. When a smaller group of individuals tackle a project like this, it's undoubtedly going to take more time to complete. Rather than give up your weekends for the foreseeable future or bribe your friends and family with pizza in order for them to help, let the team of a professional painting company tackle the job in a quick and efficient manner.
GET AN ESTIMATE ON YOUR PROJECT
If you're in need of a professional to paint the siding and trim of your home, there's no one better than Renu Painting. Our team has been fortunate enough to paint the exterior of countless homes in the Amarillo area. Get started on your residential painting project by contacting our team and receiving a free estimate on your painting services.
Contact Us to Get Started